Sharon Brown, MA PCMF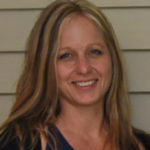 Sharon Brown has been in ministry with her husband, Pastor Rob Brown, since 2004, life coaching, discipling and counseling women and marriages.  In addition to her coaching and counseling services, she provides budget planning for families.  Sharon's experience is supported by a M.A. in Pastoral Counseling: Marriage and Families from Liberty University, and a B.A. in Business and Finance, from Salisbury University.  She is a certified Life Coach from Elim Fellowship in Lima, NY.
Sharon is a Pastoral Counselor and Financial Administrator at A Father's Heart (AFH) where they are on a mission to help you LOCATE the barriers that are hindering your success, DISCOVER the strengths and passions that fuel your WHY, and partner with you to PURSUE the path God has in store for you.
Sharon is most alive when she is able to provide hope and direction to those who are struggling to determine life's path, partnering with them to discover and pursue healing and freedom through the transforming power of Jesus Christ.  Sharon wants people to know that whether it is a fresh perspective on life that you need or solutions to help navigate through some of life's challenges, she is here to help.
Pastor Rob Brown
Pastor Rob Brown or "P Rob" as he is known, positively radiates passion, hope, and a desire to help people discover their "Why". 
He has been in ministry for over 15 years in the capacities of Youth Pastor, Executive Director of House of Hope Delaware, a non-residential youth counseling organization, Associate Pastor, Senior Pastor as well as Founder, Director and a counselor with A Father's Heart.  He has been intricately involved with Teen Challenge for nine years teaching, counseling and mentoring staff and students.
Rob has a heart to serve those around him, help others discover their purpose in life while coming alongside them to determine roadblocks that hinders them from realizing their full potential.  His mission is to see the hurting restored and walking in purpose through Christ-centered counseling, education and community outreach. 
Regardless of where you find yourself, whether upside down by life's circumstances, sideways not quite sure which way to turn, or just plain stuck, give Rob a call to learn how he can help.