Counseling
Hesitant about talking a step toward talking to someone about life's challenges? You are not alone. It can be difficult to reach out when faced with a problem whether it is personal, family or marriage related.  Our approach toward counseling is to be authentic, not judgmental; to meet you where you are and walk with you to toward wholeness.  We believe that the gospel brings hope, healing and transforms lives. Our passion is to not just help individuals and marriages to locate the problem and find a solution, but discover change is possible and lasting through Jesus and the Word of God.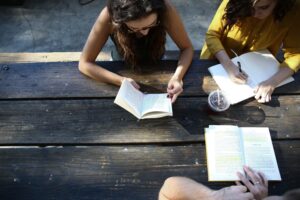 Life Coaching
We know what stuck feels like. Sometimes it can be hard to see your next move. Feeling stuck can cause confusion, feelings of inadequacy, failure and a loss of hope while having a huge impact in families, marriages, relationships, and everyday life. The GOOD NEWS is you don't have to be stuck forever! We believe that the answers are locked within you. You are an expert on your life and we would like to partner with you to help discover and overcome obstacles hindering your potential and God given destiny.
Pre-Marriage Counseling
Your wedding day, a day that you have dreamt about - one of the most important days of your life.  Perhaps you have spent months even years planning this perfect day. Yet how much time have you invested into this marriage that will last a lifetime?
Did you know the same intention and attention that it takes to make your wedding day memorable dims in comparison to the things that should be considered when entering marriage? The skills and understanding required for both to overcome challenges - past, present, and future - to ensure a healthy and successful marriage can not be understated.  We are have help dozens of couples prepare for life long love through utilizing two popular, personalized pre-marriage assessments: SYMBIS and Prepare Enrich.  Let us partner with you to build a stronger and healthier marriage!